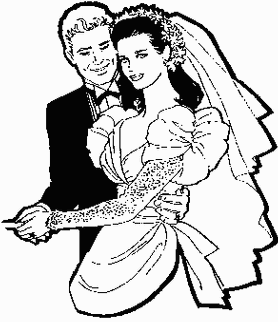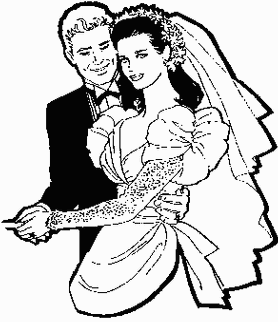 (unrelated but !!! – this is the 900th 20-Nothings/30-Nothings post!)

This blog has always been about helping you navigate the tricky issues of life by sharing my own personal experience while trying to impress upon you just how much I love shoes (so so much you guys). For that reason I can't let my own wedding approach (we're within the 10 day weather forecast folks!) without sharing all that I've learned along the way.
This isn't how to plan the absolute perfect wedding or how to plan a wedding on X, Y, or Z budget. This is just how to go from engaged to married with what I think will be the least stress and most happiness possible.
1. Get Engaged
That's not a joke. You can't believe how many people, fine, women plan their weddings before they even have a ring on it. I'm not saying you shouldn't start a private Pinterest board called "Someday…" I'm just saving save the big stuff for once it's really on.

2. Close your eyes and envision your ideal wedding scenario
Where are you? What do you look like? What does everything else look like? Not what should it be or what does it have to be, but what do you really, truly want. Forget that it's a wedding for a second and just think of it as a beautiful event where you'll marry the person you love in front of the important people in your life. How should that go down, ideally?

3. Open your eyes and share all that with the person you are marrying
I know, some guys don't care, but I think that's a bummer. Get on the same page. Try to find pieces of the event that both of you really love. This is about you as a couple. Yes, one of you has had a secret Pinterest board called "Someday…" for two years, but for this to be a positive experience, both of you need to feel like you are represented. And even "guys who don't care", care.

4. Open your eyes wider and share all these ideas with your parents
This is, of course, if your parents will want to be invested in the process (which 9 times out of 10 they will). Tell them everything and tell them early. Ask for their opinions and thoughts even if you don't intend to take all the advice. Ask them how they envision the day unfolding. A simple conversation about everyone's wishes and roles at the beginning of the process will set the right tone of respect and love. I wish I'd done more of that in the beginning.
5. Outline your priorities
This is incredibly important because it determines how you will spend your money. For example: if it is most important for you that every single person you've ever envisioned inviting gets invited then make your guest list first and figure out what it's going to cost to make an event for that many people happen (or how your event needs to be modified on the money you have to accommodate that many people). If venue is the absolute key, great. Figure out budget and guest list after that. It can be incredibly overwhelming if you don't know a few things that are really important to you. That can be as simple as, "I want to get married in my home town" to as specific as, "I want x venue on y date with z band." Your goal is to narrow the bagillion options down to just a hundred thousand. Kidding! Just a thousand!

6. Make a budget
I repeat, larger, make a budget. If you are under no financial constraints then you can ignore this advice and give me thousands of dollars, but for the rest of you this. is. critical. Knowing how much you can or are willing to spend dictates the entire event. You need to know this before you make a single venue call. I recommend having a real number not a range, but a little wiggle room can be helpful.
One way to organize that budget to help figure out what kind of location and what number guests you can afford is to back into the venue number by first accounting for all the "must haves." Photography, music, transportation, dress, officiant. The list is long. One you have rough estimates for those numbers (they're all online), you'll know how much you have left to play with for the venue/food/rentals.
7. Celebrate your engagement!
The reason this isn't item number two is because if you're anything like me you won't be able to sleep until two through six are complete. That said, don't forget that this is an awesome time in your life. Go to dinner with friends. Let your parents have a little party in your honor. Being engaged and planning a wedding go hand-in-hand but one tends to outweigh the other. Try to focus on the engagement bliss too.
8. Do as much research as you can stand
It is important to exhaust your options, but it is equally important to quit while you are ahead. There will come a time when you must draw a line in the sand. Some things will be exactly what you wanted, others will not. Move on.
9. Delegate!
Not only is it lovely to bring people into your planning process but it is the only way you will remain sane. People desperately want to help. Let them help.
10. Make a timeline
There are plenty online to guide you.
11. Stick to that timeline
Procrastinating will make the last two months of your wedding planning hell, and you can't be eating zero calories a day and dealing with wedding planning hell. Kidding. Sort of.
12. Celebrate more!
You're still engaged! You're doing this! It's all going to work out, probably!
13. Execute on all your plans in a super organized, calm, cool and collected manner
Or hire a wedding planner. That goes under the category of choosing your priorities, though. If not dealing with the little stuff all along the way is incredibly important to you, hire one. But I assure you, you can do without thanks to the Internet.
14. Let. It. Go.
It's planned. It's happening. People are coming. Stop sweating the small stuff. Practice your first kiss a thousand times because that's fun. Do the same with your first dance (if that doesn't stress you out). Get a massage. Get a facial. Make your fiance get a manicure. Open an old bottle of wine you bought when you first got together and drink it all while you do table arrangements. You are a BRIDE or a GROOM. This is a (god willing) one-shot deal! Treat yo' self! Wedding planning is hard, no doubt about it. You will be stressed, mark my word. People will behave terribly along the way, and there's no predicting or stopping that. But you cannot control everything, and you do not want that responsibility anyway. The last thing you want is to look back on this time in your life with an eye roll and a groan. That attitude is up to you and you alone, and it applies to every moment until you drive off until the sunset (in a rented Toyota Camry for a cross-country trip!).
14.5. Read all the fine print on every single contract, twice.
Duh.

In 11 days I'll let you know if all this advice pans out. Until then I'm going to try to follow it. So far, so good, and there have been some tricky set backs. I attribute my success thus far to Microsoft Excel, an army of helpers, the Probiotic I take for my stomach every night and R. But mostly R. He's the best co-wedding planner a girl could ever ask for, even if he does think I've made 10 too many Excel sheets, so far.