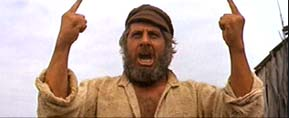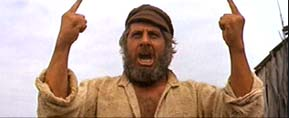 If you know what this is a picture of, you're laughing.
I used to think that R and I had the most clever slash adorable long-term relationship tradition with our $5 bills jar. Have I mentioned this before? That we save all $5 bills for mini vacations? Every time we hit 1K we splurge on a 2-3 day get-away. Year 1: Santa Barbara for wine-tasting and La Superica Taco. Year 2: New Orleans for Jazz Fest (and lessons in how to survive the hottest vacation of your life) Year 3: VEGAS to win exactly 1K back!! It really is adorable, except when I steal the $5's to buy coffee and/or manicures, but I always replace them, eventually.
Then over the course of two weeks I read a book and met up with a friend who trumped my cute relationship card so hard. Here are the two way better things that they do:
Cindy Chupack's Annual Marriage Re-Up Letter
If you haven't bought Cindy's new book The Longest Date: life as a wife you need to, and not just because it contains this bit of brilliance.
Cindy and her husband Ian are married and intend to be for some if not all time, but every single year they declare their decision to re-up for another in a deeply personal and yet incredibly funny (as only a former Sex & the City writer and the man who loves her can be) letter. Cindy was brave enough to publish the challenging thoughts she shared with Ian after their 5th year together in her book. She shares where they struggled and where they succeeded. She goes into detail about when she loved him most and when she wanted to ring his neck. And then she shares her hopes for the year to come. It is beautiful, and I am going to copy it just as soon as I am married for one year.
My friend J's New Year's List Tradition
I have a friend we'll call J because I haven't had the chance to ask her if it's okay to use her name since we had a drink last night. J and her husband are lovers of goals and lists so they get together every late December over a bottle of wine (though one time they did it over a run which I found totally and completely ridiculous because who can talk and run?!) and make a list of their goals for the year – small things like "have more people over for dinner" and big things like "buy a house" are included. And then – and here's the genius part – they write goals and predictions for OTHER PEOPLE – small things like "Jane and John are totally getting engaged" to "Pete needs to stop drinking so much." The following year they pull out the lists, cross off the done items, star the correct calls and start all over again!
So through this I think we can all agree that if you and your significant other are funny and have 30 minutes of spare time you can be both incredibly adorable and happily married – at least in so far as these two practices are concerned. That's about as happy and hopeful a message as I can muster on Hump Day. Enjoy!