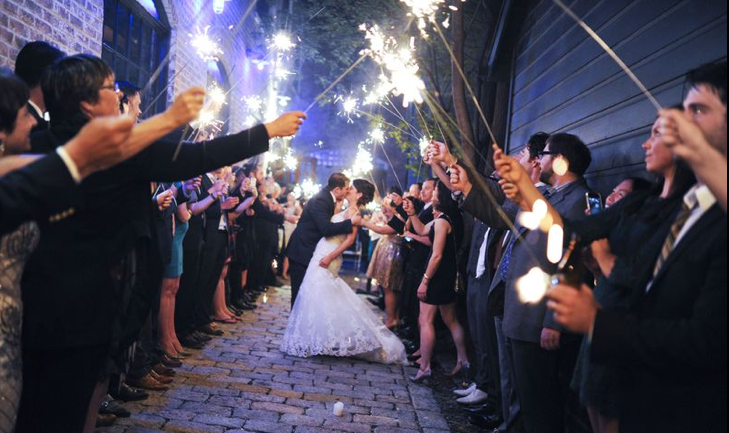 On Saturday R and I got married, which you know because I wrote a post about it at 6:30am that day like a lunatic. But just for fun, here's a shot to prove it!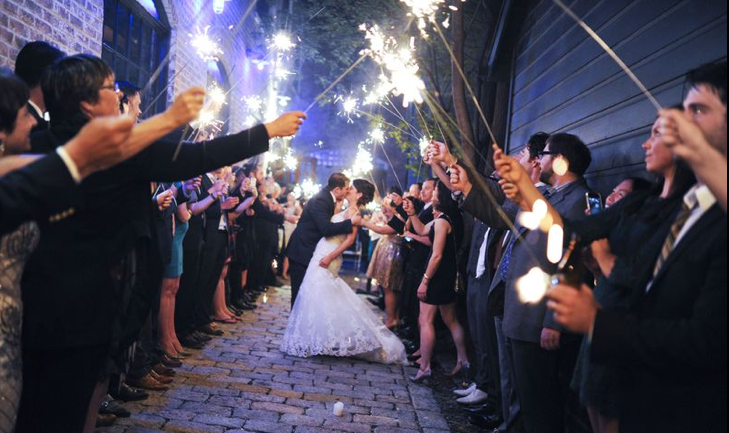 It was the most incredible day of my life to date, but I'll reflect more on that in later writings. Right now we have packed our two day old marriage into a Kia Optima (thanks to the fine people at Hertz!) and are off to see our great nation (or thirteen states of it in eight days). Is it a good idea to spend the first eight days of your marriage between a standard-sized vehicle and Starwood hotel? Let's find out!
DAY ONE
Copake Lake, NY —> Charleston, WV
DETOURS
Roadside America: the world's greatest indoor miniature village
Some Vietnam War Memorial outside Shartlesville, PA
A half-finished/abandoned recreation of Noah's Ark in god-know's-where WV
Morgantown, WV – home of West Virginia University
FREE THINGS ACQUIRED WITH "WE'RE ON OUR HONEYMOON!!" MENTION:
PLAY BY PLAY-ISH
The lovely island-accented woman at Hertz referred to R as my husband and I made a weird face and giggled a lot. Going to work on that.
My parents helped us stick a series of incredibly tacky marriage-related decals on our rental car (just married!, doves, bells, flowers, bows) but we have yet to receive one single honk! We're considering adjusting their placement for more visibility. We really want honks.
The world's greatest indoor village is NOT to be missed if driving from New York to West Virginia. Not only is it a work of art 60 years in the making but they do a show every half hour in which night falls on the indoor mini town (which, mind you, is the size of a basketball court) and then projections of Jesus and angels are shown on a wall as God Bless America blares. We were the only people there but we cheered like a full stadium when it was over.
We'd like to thank nine members of the United States Armed Forces for assisting us with a little mechanical detail related to our rental car (note to Hertz and my Mom, nothing is wrong). They were swift, efficient and equipped, though R say I sassed one of them too much. Sorry, Andersen.
R and I had a fairly intense conversation about religion somewhere around Mink Shoals, WV. We're still on the same page about everything, which is great since we're now bound for life.
Side note: we have been using a pretty impressive app called Roadside America (no relation to the mini, maxi town model people) to find weird places such as the mini town and that less impressive half-finished Noah's Ark recreation. Thanks to Sussy for that recommendation, though if the Roadside America app people are reading, your app is too expensive.
If you're ever looking for an ADULT SUPER STORE XXX, head to Routes 68, 64 or 79 between Maryland and Kentucky!
Though, according to a billboard along that same route The Bible is, "Inspired, Absolute, Final." You can call 855-FOR-TRUTH if you'd like further clarification.
And finally, we live in an incredibly beautiful country, and we've only been through what will arguably be the ugliest parts of the entire trip (no offense West Virginia, but cool it on the road-side mega crosses).
OFF TO KENTUCKY AND TENNESSEE!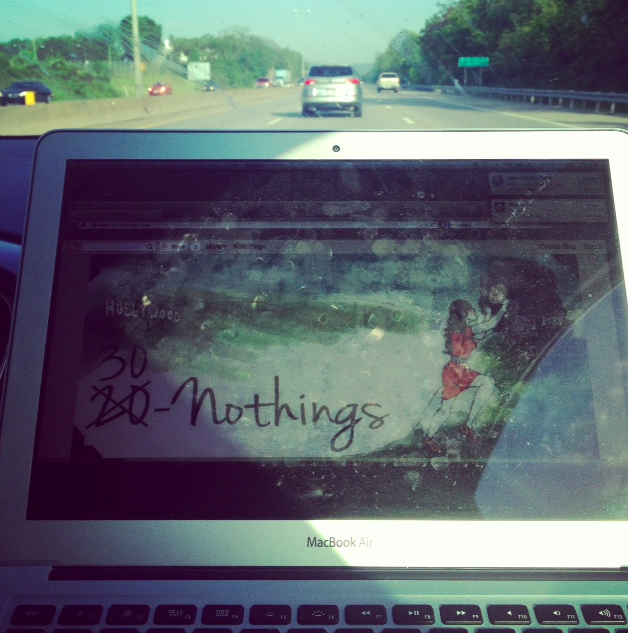 which is dirtier? my computer or our windshield?