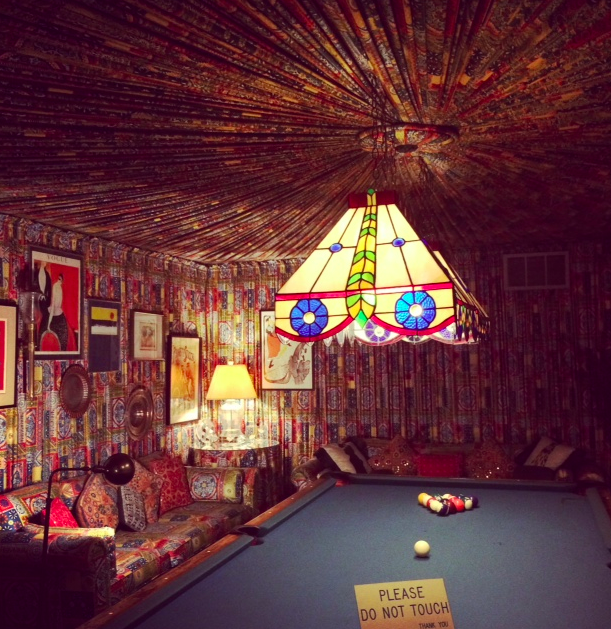 Today's headline: 12 hours is too long to drive in one day. We remain blissful newlyweds but we're looking a lot rougher than we did on our wedding day. From here on out pictures will be taken from very far away.
DAY THREE
Nashville, TN —-> Oklahoma City, OK
DETOURS
Graceland!
Beale Street Street, Downtown Memphis for Blues City Cafe ribs
Little Rock, Arkansas for the Clinton Library
River Walk Little Rock for oysters and crawfish chowder at Flying Fish
Fort Smith, Arkansas for shockingly good Vietnamese food
A gas station somewhere in Oklahoma where we almost stole a coffee and a Gatorade and R thought we should eat the B-B-Q food from the restaurant attached to the gas station. It was called "Fat Daddy's" and I said no.
PLAY BY PLAY-ISH
Graceland is WAY smaller than you think it is, unless you think it's the size of the richest kid in your town's house, which is accurate (unless your town was Beverly Hills in which case it's way smaller than you think). Also, Elvis had the taste of a '70s era Jewish grandmother, who loved to hang fabric on the ceiling.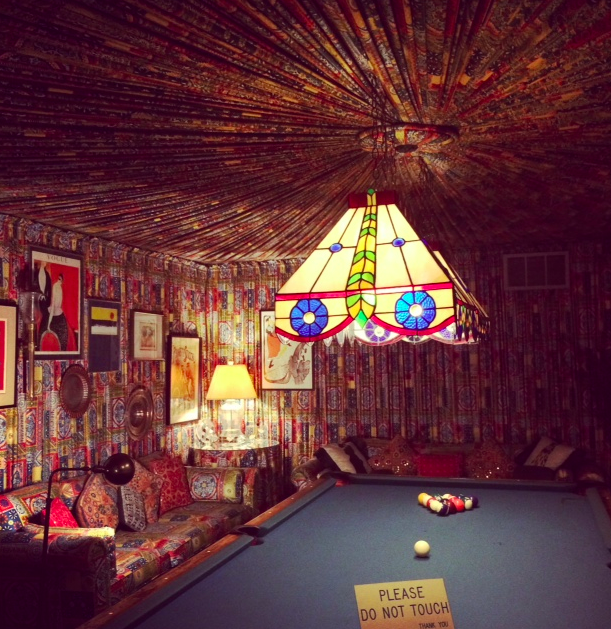 Memphis might be cooler than Nashville. Unfortunately we saw Nashville at night and Memphis at lunch, but Beale Street seemed like a fantastic place to spend a few hours over a few beers.
There's this "famous" dish in Memphis called the sausage and cheese plate which consists of cubes of cheeses, two kinds of pickles and hot dogs smothered in B-B-Q sauce. It's skipable. The ribs, however, are not. Double down on those.
The Clinton Library in Little Rock closes at 5pm. Know that before you try to get there from Memphis. We'd like to thank good karma and my impeccable driving skills for getting us there in one piece with exactly one hour to see the INCREDIBLE exhibits. That said, we could have spent an entire day there. Shout out to Grandpa 1, Grandpa 2 and Grams, the three sweetest docents in the history of museum existence. And we don't just love them because Grams said, "I know you two are going to make it because you two are adorable!"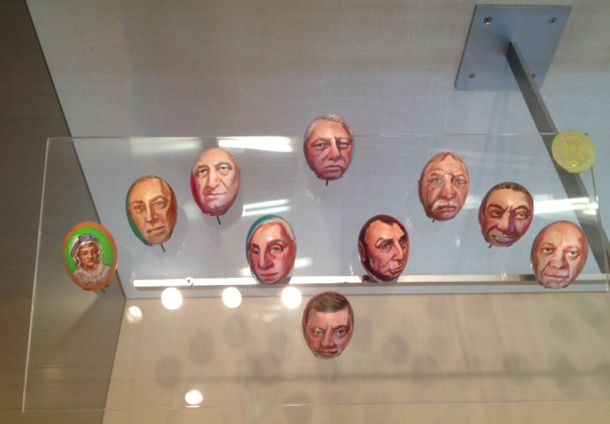 President head Easter eggs!!!
Do not underestimate the value of a stop in Little Rock on your X-country drive. It is really a gem going through a real renaissance thanks to President Clinton's recent efforts in a specific, formerly devastated area of town. That's probably why you can buy, "I Miss Bill" t-shirts in every single shop. We went for the "I Miss Bill" magnet instead, but it already doesn't feel like enough.
You will find some of the best Vietnamese food in your life smack in the middle of Arkansas in a town called Fort Smith. Apparently a large population of Vietnamese people settled there for some completely unknown reason. The Beef Pho at Pho Huong wins for surprise delight of the day, though the crawfish chowder at Flying Fish in Little Rock is a close second.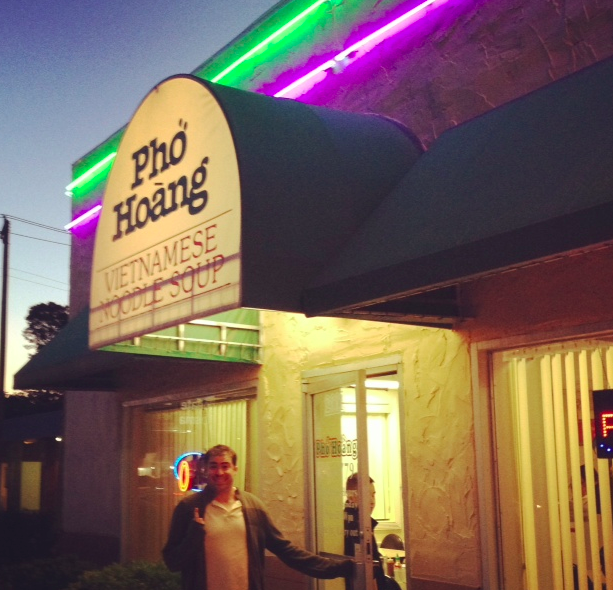 And finally, the sky is bigger than you can imagine in the middle of the country and driving West means it shows off every night with a crazy gorgeous sunset. Now we've officially driven off into it, in a Kia Optima with "Just Married" decals all over it. Grams was right.
OFF TO AMARILLO! It's boot-shopping time!