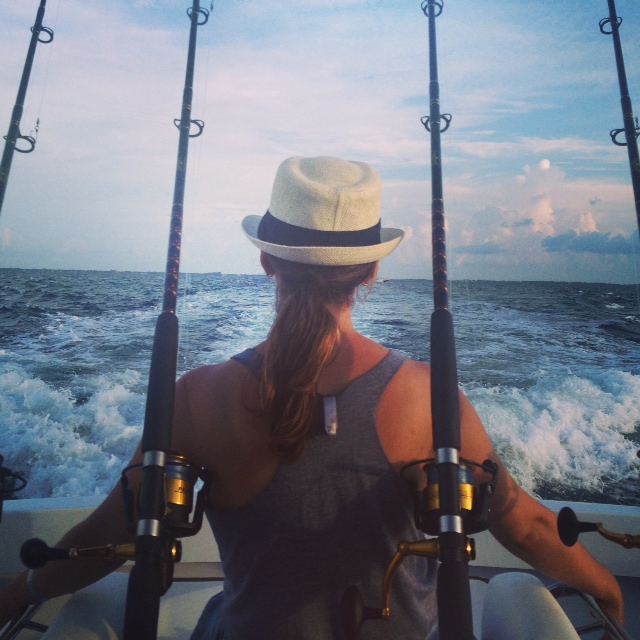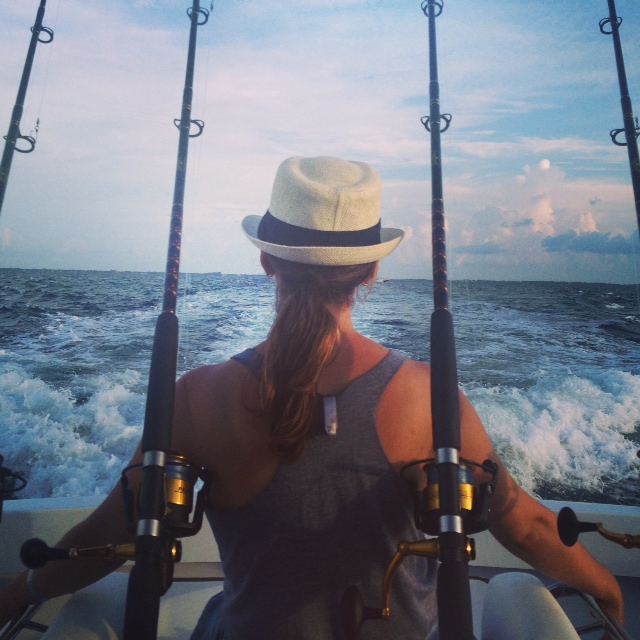 tag out, don't care
I'm not an entirely calm person by nature. I'm not prone to outbursts or anxiety attacks, but my mind and body are most commonly racing at a stomach-ache inducing speed. I worry a lot. I want everything to be perfect. And I'm always disappointed in myself for not going further, faster.
So it doesn't exactly make sense that travel gives me one of my only true sources of "zen," especially because I don't mean "zen" in the hammock-on-a-palm-tree-covered-beach (I know because I spent an hour in a hammock on a palm tree covered beach yesterday). Travel throws you into the unknown, especially the kind I've been doing for the past week. It's new people, strange places, and activities that could go very poorly for a non-athletic perfectionist who is never quite sure whether or not she gets wildly sea sick.
And yet this kind of traveling makes me feel confident and powerful. It makes me less worried about what's around the corner in my life and my career. And it makes me feel insignificant in the absolute best way.
I've spent the past week between Miami and the Florida Keys doing everything from partying VIP-style at a Jennifer Lopez concert (courtesy of iHeart Radio and my hosts, VISIT FLORIDA) to deep sea fishing with a 15-year-old first mate (courtesy of The Florida Keys and Mitch, first mate of Team Warrior Sport Fishing Expeditions), and just like the last time I stepped outside of my world and into another, I have never felt smaller. That's what meeting new people and exploring new places does to me; it makes me feel like the world is so huge, diverse and incredible that my fears about whether or not a given script will sell or R and I will find the perfect new apartment or I'll land a sponsor for Sunday Night Sex Talks before the 3rd year anniversary fade away. That sounds like the typical "vacation from my problems" pitch (thank you Dr. Leo Marvin), but for me it's a step to the side of that travel truth. My calm comes from meeting so. many. people who are finding happiness in so. many. different ways.
Mike the Captain of the African Queen. Suzanne and her husband Lance who contracted to restore that famous boat to its old glory. Mitch the first mate of the Warrior, a 15-year-old Keys kid who wants to be a neuro surgeon. "A" the wildly attractive Park Ranger at Dry Tortugas National Park whose front yard is miles of uninterrupted ocean. Nora the financial planner turn world traveler (and you can too with her advice!). Seattle the traveling photographer from Toronto who finds the exact right shot of every single sight (and you can't too…). Tom the award-winning writer who used to be the last stop for UPS packages in Las Vegas. Patricia the most adventurous mother of two I've ever met. Bill who makes his living kayaking with his dog Scupper. Sara his assistant who hopes to make hers incorporating paddle boarding into therapy. Rick the botanist at Kona Kai Resort who loves plants so. damn. much. And Bobby of Sundowners Restaurant (and the several others he owns) who knows everything there is to know about Key Lime Pie (and sells what I deemed to be the absolute best).
All these people (and too many more to fit into a reasonable paragraph) are living their lives in all these different ways. As of today, we are connected; as of days ago, we weren't; as of tomorrow, who knows where my new connection to them will take me. But more importantly, the myriad ways they are living their lives reminds me that my own can, will and should morph throughout my years, and that the morphing is what will make it great. Worry is a waste of time, there is no such thing as perfect, and stomach aches get in the way of killer meals.
Today, after just five days of travel, I feel so much more journey focused that destination obsessed, and I don't think anything but travel outside my world and world view could make that feeling possible.
Don't worry Mom (and R, though he'd come with me), I'm not going full-time rogue. But it's nice to know then when I need to some centering all I have to do is step outside my circle.