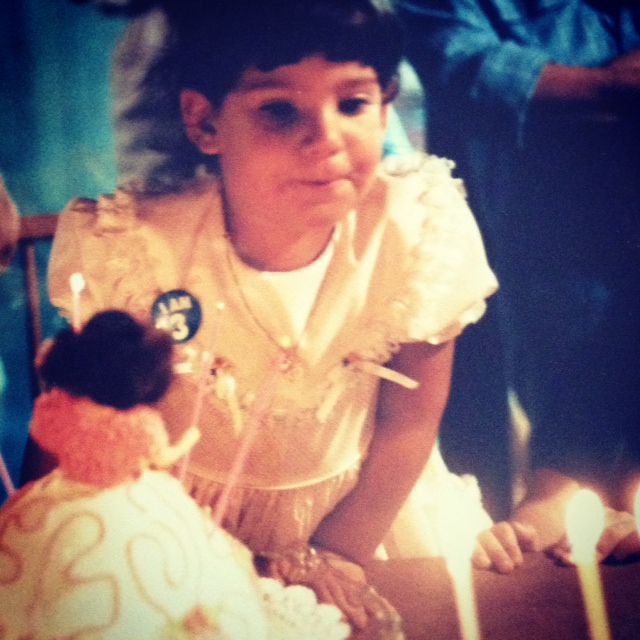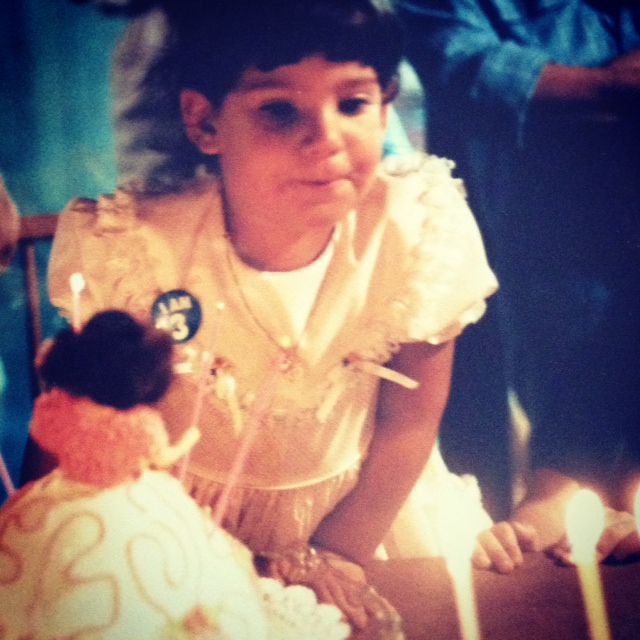 wildly bummed that I'm not wearing that dress tonight…
Today is my birthday and the seventh time I've written a post on this blog about that fact. That's seven years of trying to find something meaningful and wise to say after another 365 days of life. A few days before my birthday, I always re-read every post from age 25 until today. I like to see if I've changed. I like to find out I've stayed mostly the same. I love to see if I can uncover yet another typo. But usually I do this reading because it helps me arrive at the thing I'll write to ring the next year – until this time.
This time I realized that I don't know what to think or say. I feel pretty good. I'm making some progress. I almost moved to a two bedroom apartment; that would have been big. I got married; that was big. And yet the more time passes, the move overwhelming things seem to get. Is there some extension course I can take in how to handle it all? Does UCLA offer a masters in deciding when to buy a house or have a baby or throw in the towel on comedy and become a drama writer?
They don't (I checked), but you know who does offer that kind of guidance? People who are older than me. I don't spend nearly enough time around people who have lived longer and experienced more, whether five or fifty birthdays beyond my own. R and I are far from family, spend most of our time with our peer group and only occasionally watch a documentary about the elderly.
That's not enough.
And so I've decided to spend my 31st year of life picking up one mentor a month and asking that person to recommend a piece of reading that they feel will enhance my life, expand my mind, or help my process. It could be fiction, self-help, a text book, a new magazine, I'm even willing to make an exception if someone suggests a film or class. The goal is more contact with people who have more perspective.
Today I am kicking this campaign off with the advice of an incredible writer that I'm lucky to call a friend: Cindy Chupack. I've long loved Cindy's writing, but getting to know the life surrounding that work and how she manages to incorporate the two so beautifully has been a real gift as I continue to develop my voice. When I posed this project to Cindy and asked specifically for her favorite book on writing she immediately recommended Bird by Bird: Some Instructions on Writing and Life by Anne Lamott.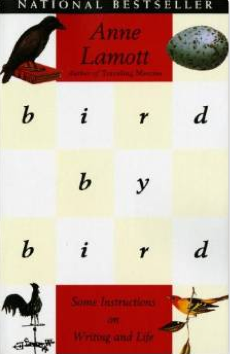 And here is what Cindy had to say about reading assignment #1:
I absolutely recommend Bird By Bird to anyone interested in writing. It's got great advice about writing, and it's beautifully written, which should be a requirement for a book on writing, right? Lamott's voice is so honest and authentic (and humorous), and her lessons speak to and for writers in describing the pain and joy of the process. I think of what I learned from Bird by Bird anytime I'm stuck, overwhelmed, or intimidated by a writing project. Below is an anecdote from the book that explains the title (and her process):
"Thirty years ago my older brother, who was ten years old at the time, was trying to get a report on birds written that he'd had three months to write. It was due the next day. We were out at our family cabin in Bolinas, and he was at the kitchen table close to tears, surrounded by binder paper and pencils and unopened books on birds, immobilized by the hugeness of the task ahead. Then my father sat down beside him, put his arm around my brother's shoulder, and said, 'Bird by bird, buddy. Just take it bird by bird.'"
Thanks to Cindy I'll be doing a little Kindle reading of Bird by Bird over lunch at Inn of the Seventh Ray in Topanga Canyon, stop four of six on my canyon adventure day. Next month, who knows! I have a list of "professors" to ask but am open to anyone who would like to grab one of the twelve slots (email 20Nothings@gmail.com).
Bottom line, I just want to arrive at the big 3-2 with a little more life experience from people with a little more life experience. Maybe if it goes incredibly well I'll teach an extension course in how to figure life out by borrowing from twelve months of other lives. I feel like there's a real market for that.