I am thrilled to announce that thanks to the fantastic people over at the fantastic Writing Pad (the BEST OF LA Weekly writing school), I am offering my very first blogging workshop.
Sunday, September 21st, 2:30-5:30pm
snacks and drinks included!
Look I have a whole page on the site and everything!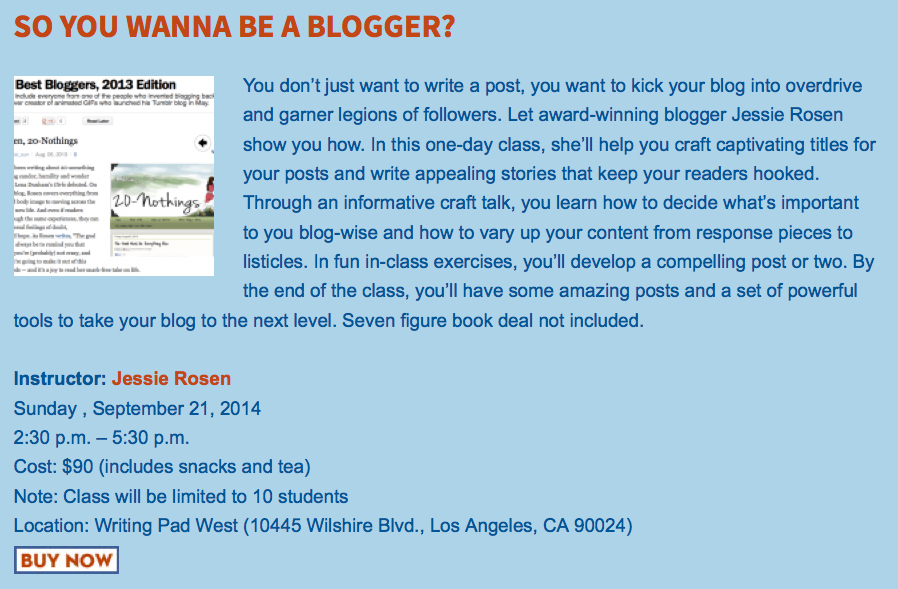 Won't you please join me for an afternoon of learning how to master this powerful craft? I promise great resources, fun activities, real tools for future success and lots of laughs!