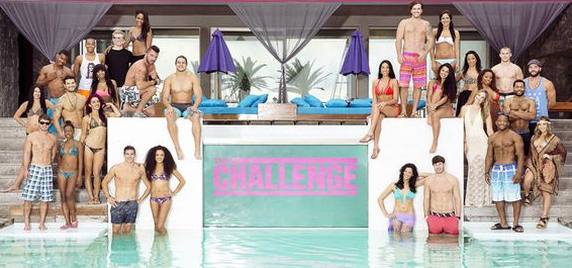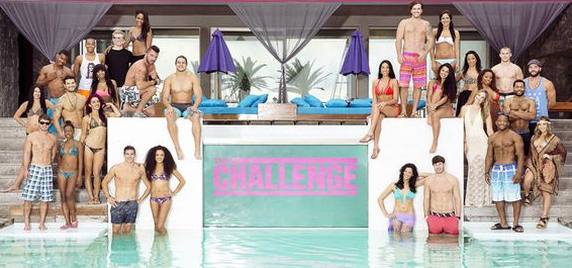 very relevant MTV reference
R and I were having drinks with a friend who recently went through a break up. He is the kind of friend you love and respect enough to say very honest things, which always helps when talking about relationships over a hummus platter.
At one point I said, "It sounds like she wasn't interested in being challenged, and you're the kind of person who can't help but challenge someone, in a good way."
My friend responded with a simple but important question: "What does it mean to say two people challenge each other in a relationship?"
Apparently I said something that made a lot of sense because this morning when we were walking Louie, R said, "you should write about the way you explained what it means to challenge someone in a relationship."
"Okay," I said, "How did I explain it?" R could not remember, which makes me question both his memory and his taste in the things I say, but I liked the topic enough to try and re-create my original statement. Here goes:
It means that both partners have expectations for the other and aren't afraid to make those expectations known and hold the other person accountable. Hhmm…that sounds negative.
When you challenge each other you are saying, "I know the best that you can be, and I want you to try your hardest to be that person, even if that makes you mad." That's better, but a little guidance counselor poster.
Challenging someone in a relationship means holding them to the person you know they can be even when they can't see it. Simple. I like that, but it's not enough.
Healthy challenging in any relationship means an open dialogue of questioning and honesty that makes your person and beliefs known to your partner and vice versa. But what about the accountability part?
None of these are quite what I said, but they all get at this really important issue of being honest about what you expect from your significant other, not just because it's what you want for yourself but because it's best for them.
I'm not challenging R when I tell him his shirt is too dirty to wear; that's nagging (even if I'm right). I challenge R when I say that he can and should be bolder in certain situations, or when I tell him that I need his support in a different way than he's giving it, or when I question whether he's handling a family situation in the best way. He does the same when he asks if I'm maximizing my writing time best or being strong in my conversations with executives I'm working with or being overly image focused when I should just let it go and wear jeans and a t-shirt.
Sometimes we respond to the challenge with, "thank you, you're right." Sometimes it's, "I disagree, and here's why." And sometimes it's a flat out, "I don't need you challenging me on this right now." That's all part of the deal.
So does that answer the question of, "what does it mean to say two people challenge each other in a relationship?"
If not, I'll have R write a follow-up. He's always challenging me to be clearer and less wordy in my writing. To which I sometimes say, "thank you for that challenge. Now you write it."