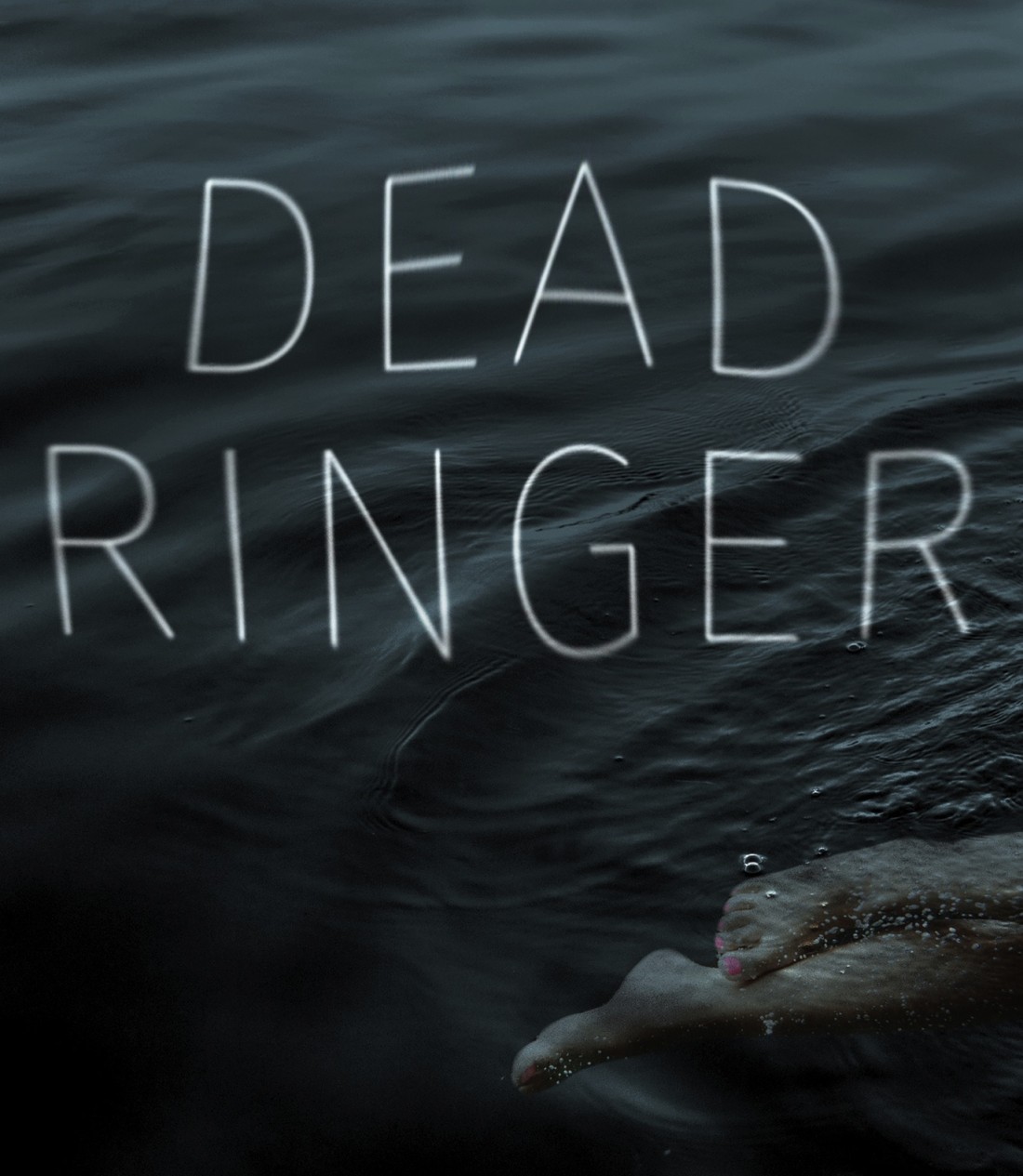 Ten days from today is November 11th or the day my very first YA novel DEAD RINGER is released to the world. I am excited. I am nervous. I am in need of a little bit of help.
If you are a massage therapist, expert in relaxation through meditation or own a vodka company, please reach out to me directly.
Everyone else -in honor of the 10-day countdown – I would so appreciate if you'd consider one of these 10 simple ways to help my book today!
1. You can pre-order the book right now!
It's as simple as that. See that button on the bottom right of the DeadRingerBook.com page? That will take you to a list of all the different digital formats. Pick your fave and reserve yourself a copy. It will deliver straight to your device on 11/11.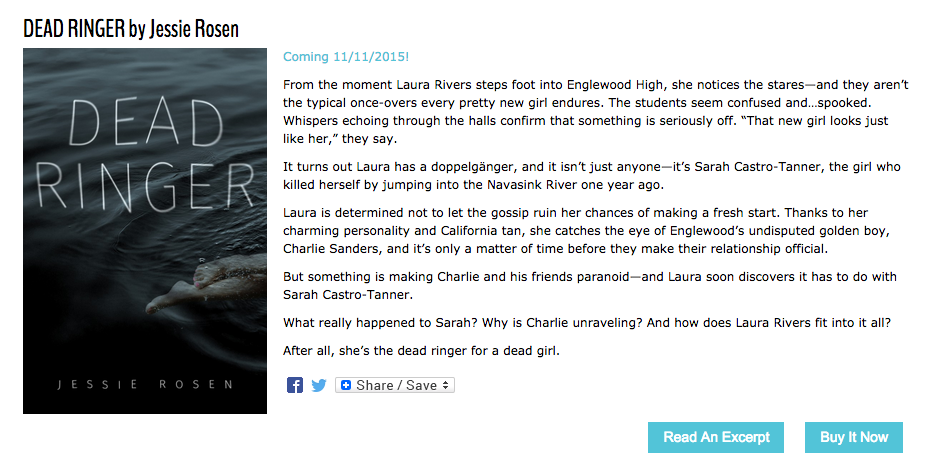 2. You can follow it on social media
DeadRingerBook on Twitter and DeadRingerBook on Instagram. And you're just in time because for the next 10 DAYS we're doing this awesome giveaway of Colour Prevails nail polish in the exact shade featured on the creepy toes of my cover. Check it.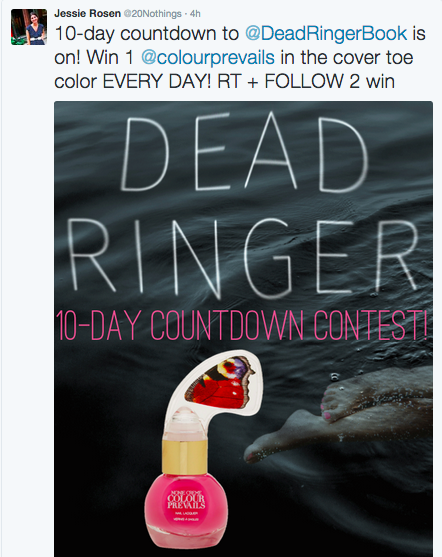 3. You can feature it on your blog, and get a free early copy!
Blogger, Book Tuber, Tumblr master, social media star? I am fully authorized to release you a super secret early copy. #Power
4. You can feature me on your blog!
Maybe you're not so much about books but do blog/tube/tumbl/tweet/'gram about writing? sticking to a schedule? career shifting? raising a puppy while doing anything? what to wear to a coffee shop 7 days in a row? I'd love to contribute a little something tangentially related to this whole process. Here's an example:
5. You can make my book website the screensaver on every device at the Apple store OR every Nook at Barnes & Noble.
Because that's what my family did all weekend.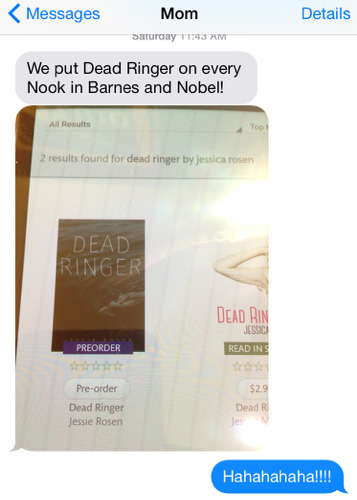 6. You can tweet/comment/e-mail me your favorite YA author/book
I'd love to know who I should be reading – now that I have time to read. It's also awesome for me to connect with other writers. Plus, there may be a Dead Ringer 2, and I'm going to need ideas… 20Nothings@gmail.com
7. If you see me in person you can NOT ask me if I'm really nervous!
I am but I'm pretending that I'm not so it's helpful if I don't have to pretend out loud.
8. You can invite me to speak at your school/sorority/book club/cross fit class/next brunch.
But seriously. It would be an honor.
9. You can set yourself a reminder to tweet/facebook/post/text about the book on release day – 11/11.
Aggressive, I know, but think how impressed you'll be with yourself when the reminder goes off.
10. You can commit to getting just a little bit of your own book/script/blog post written, TODAY
Because if I can do it; you can do it. Please keep me posted on your progress. I want to read your please please promote my book blog post/e-mail very soon. It will make me feel less awkward about mine…
Thank you. Truly. 10 days to go!