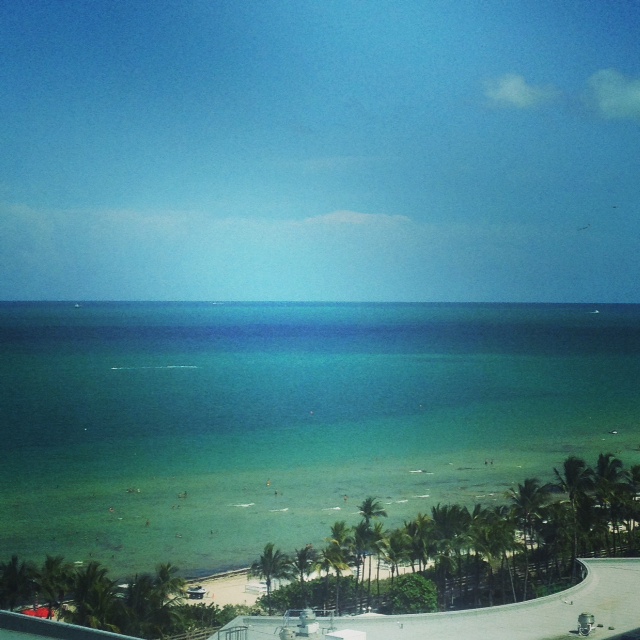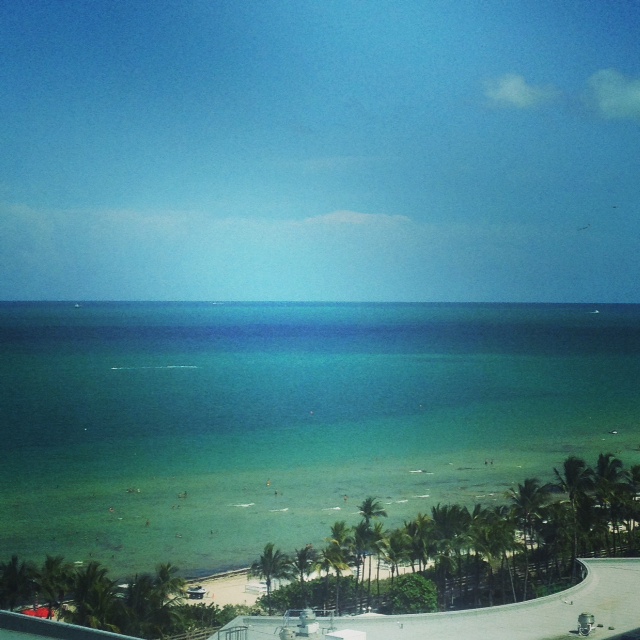 from my fancy hotel room
My not so little #honeymoonacrossamerica gave me a not so little travel bug. Luckily some new friends at VISIT FLORIDA offered me the chance to take a second one, solo, but still.
Hello from the insane Fontainebleau Miami Beach where I'm experiencing all that Miami/Florida has to offer in the form of the insane iHeartRadio Ultimate Pool Party. Iggy Azalea performed last night. The white marble floor has little black bow ties inlayed. There are eight pools, and those are only the ones I could see from a single vantage point. In the eternal words of Annie, I think I'm gonna like it heeeeere!
Day One Observation and Discoveries
Miami is incredibly humid (in comparison to L.A. and every place in the world), but this place does such an impressive job with A/C, fans, misters and pools everywhere you look that it's manageable. My hair disagrees, but my body is just fine.
It's not just Cuban, Caribbean or "Flo-ribbean" (just learned that one) food here. Last night we had a delicious South East Asian smorgasbord at Khong River House. Those guys own three similarly themed restaurants in the 'hood and I believe all of them feature lounges are night. Order the prawns. They're the size of lobsters.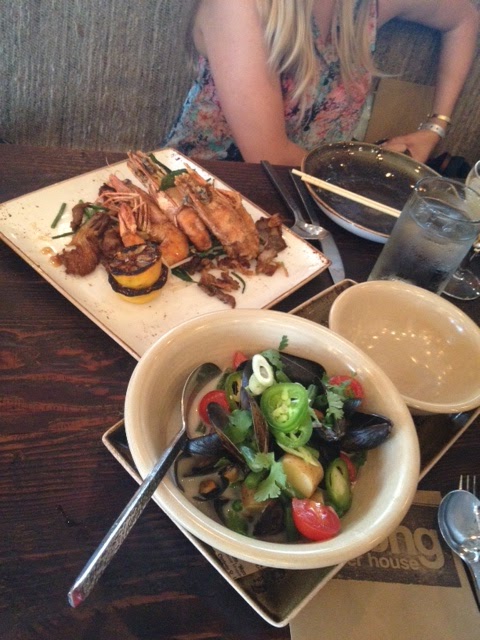 The food scene is blowing up just as much as the construction scene here. New condos, new shopping areas, new museums, a new Thompson Hotel. There is lots of investment from Brazilian and other South American companies here, and they know how to make a skyline look pretty, especially with all the old art deco restoration.
People are very…how do I say this…free. In fairness I was at a pool party in 80 degree whether where Tiesto was spinning, but there was still more gettin' down in a killer bathing suit than I've seen in a long time. And I live in L.A.
These iHeart Radio people know how to put on a party. I worked at the Tribeca Film Festival for two seasons, and I've never seen this big an event done this well. There are floating rubber duckies in the hot pink theme color of the event. That's getting it done.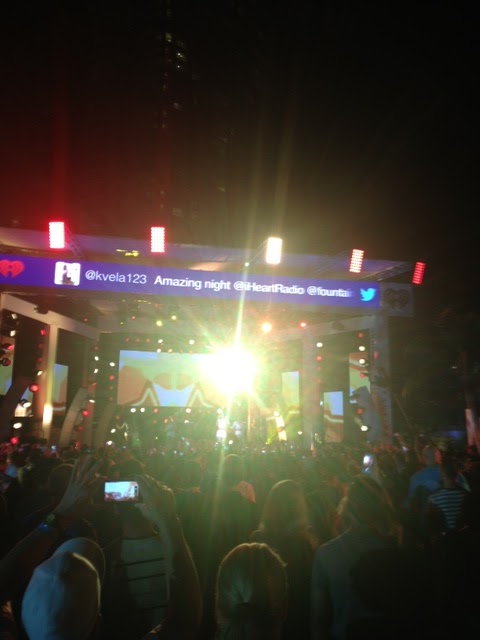 Ariana Grande is very small. Lil Jon has the best microphone yelling voice I've ever heard. I still can't believe Nick Cannon is married to Mariah Carey. Tiesto really knows what he's doing. And I am now totally and completely on the Iggy Azalea band wagon. It's like falling in love with Gwen Stefani all over again.
Gotta figure out how to make an super sexy cover-up dress out of the contents of my carry-on suitcase…
Be back for a Day Two recap.
Oh and P.S. – I miss R… It's just not a second honeymoon without your first honeymoon co-pilot.