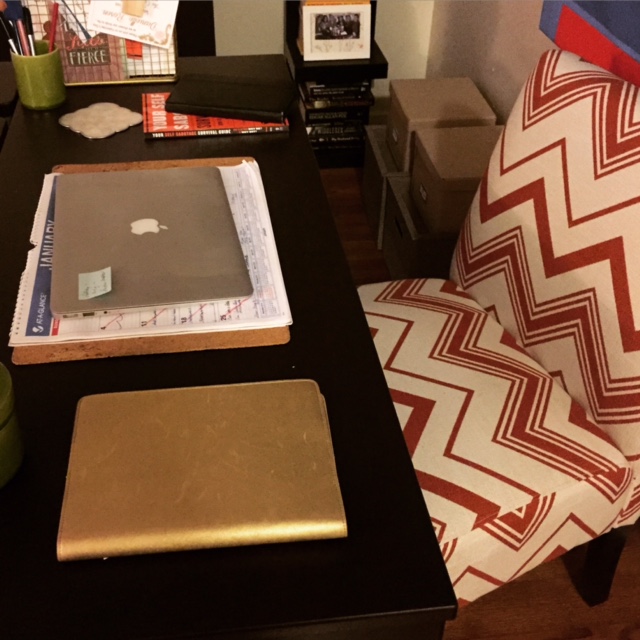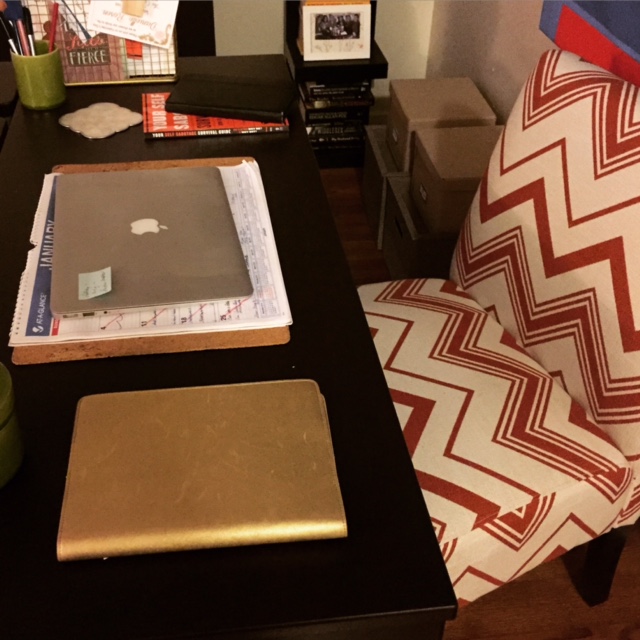 my writing chair looks like my writing style feels!
I currently have the honor of teaching a class called SO YOU WANNA BE A WRITER through the awesome Writing Pad school here in L.A. Last Saturday was my very first class and, as I explained to my students, I wanted it to be as much about how to be a writer as it is about how to write. To that end I gave them a bizarre non-writing, writing assignment as homework. I asked them to spend some time over the week figuring out how, where, when (and in what outfit, duh) they like to write.
Here, in solidarity, are my answers:
WHEN I LIKE TO WRITE
I write best in the mornings when my brain is just awake and in the late afternoon when I have the pressure of a dinner time deadline to push me through. I am almost completely worthless after 10:00pm, and I go through this 2:00-3:00 slump after lunch that's pretty hard to push past. When it hits I usually flip to answering e-mails or re-writing everything I wrote that morning in my head while I walk to get a coffee.

WHERE I LIKE TO WRITE
In cozy spots featuring chairs of a proper height in relation to the table (there is nothing worse than reaching your hands up over your laptop like some kind of delicate writing flower because your chair is too low). I like it as quiet as possible (hence my obsession with the West Hollywood Public Library), and I like low light but not no light. Public places can be tricky for me because too much noise or activity is distracting, but being home at my desk isn't always the solution because when I'm stuck I can always find something in the house that needs cleaning/organizing/totally re-decorating. One time I wrote inside my parked car at dusk on a quiet street (circumstantially, not on purpose), and it was surprisingly perfect. I think my ideal writing environment would be a brightly-decorated cave filled with Edison bulbs overlooking a city, so in other words, any room in Silverlake.
HOW I LIKE TO WRITE
Lord…where do I begin? I like to write in soft jeans paired with tank tops and some kind of large, fluffy cardigan. I like to wear socks not slippers because I like to sit on my feet sometimes, and the slippers get in my way. I like to write while listening to a Pandora stations by the following artists (Paul Simon, Bonnie Raitt, The XX, Wilco, and Miles Davis). I don't like to write without make-up on (just bronzer, some mascara and a sensible nude-toned lip), and yes, I know how ridiculous that sounds. I like to read everything I last wrote before starting in on what I'll write next, which is the absolute worst thing you can do when you're trying to get a vomit draft done. I like to write with my gold notebook open on my desk next to me because I often have really good ideas about things I'm not writing while I'm writing other things, and I like to write them down. Every so often I like to write with a pen, on paper. This is usually in the outline phase of a project when I want to see it visually so I make a lot of boxes and arrows and circles that are a pain to do in a Word document. And finally, I like to write out loud – not in reviewing sense, like re-reading what I wrote to see how it sounds. I like to actually talk about what I'm putting down on the page as I write. This makes writing in public very awkward because I can't seem to turn that habit off.
There are all my tricks and secrets. Now how and where and when do you like to write?