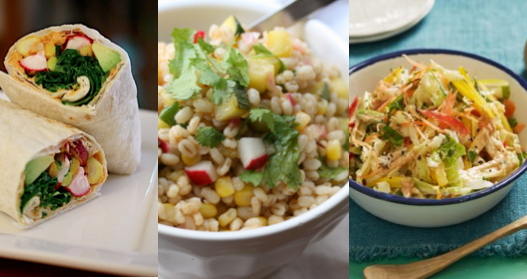 Back for another Sunday night of cooking meals for the week (after a week off because R and I were busy Periscoping in Santa Barbara over the 4th). This time we're making one salad for Sunday eve dinner that will last as left-overs for my lunches and two items to serve as lunch or dinner for the remaining days. Enjoy! And check out previous week's meals below.
Chipotle Barley Salad with Corn, Zucchini and Raddichio from Big Girls Small Kitchen
We grilled the corn and zucchini because we already had the grill on for other items, which gave the dish a smokey taste.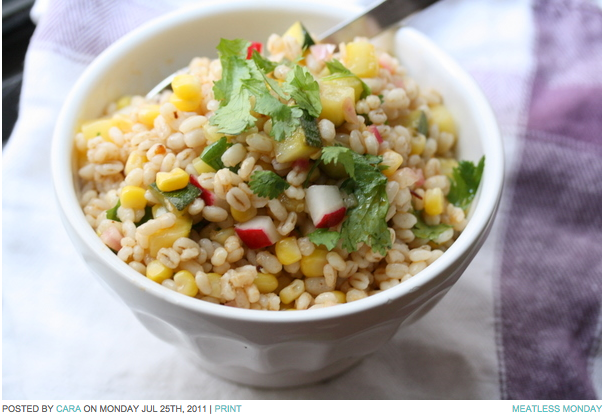 Asian Slaw Salad from Alton Brown via Food Network
We made this for Sunday night dinner to go along with an asian marinated Wahoo fish that we grabbed from Seaside Market in Cardiff-by-the-Sea on our way home from San Diego this weekend (after a quick ComiCon trip), but if you go to Seaside Market what you really need to get is the Cardiff Crack – their famous burgundy-marinated tri-tip (which we also got for grilling with a friend this week, which means it technically doesn't count as a "Meal for the Week" meal). That was the longest sentence of my life.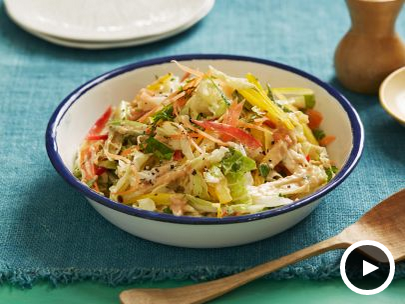 Crunchy Spicy Hummus Wraps, also from Big Girls Small Kitchen (my newest food blog obsession)
All the left-over ingredients from the rest of the meal-making (carrots, radish, corn, etc.) were perfect for this lunch option. I keep tortillas in the freezer as a "whenever" bread option, and we always have hummus in the fridge because it's 2015. So, voila.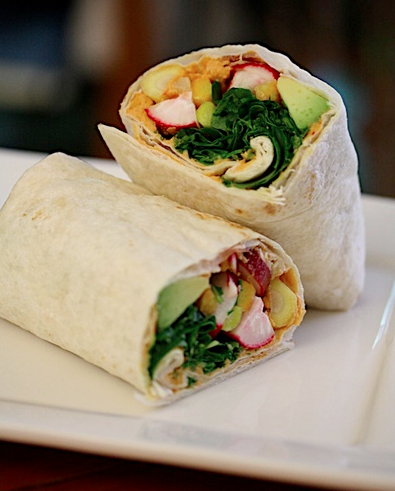 And now back to watching 7 Days in Hell on HBO, which I recommend as highly as all of these recipes combined.
Check out previous week's recipes!
Meals for the Week 6/22 Edition: Vegan Zucchini Soup, Brown Rice Mexican Bowls & Healthy Crunch Salad
Meals for the Week 6/28 Edition: Coconut Chana Saag, Quinoa Tabbouleh and Olive Tapenade