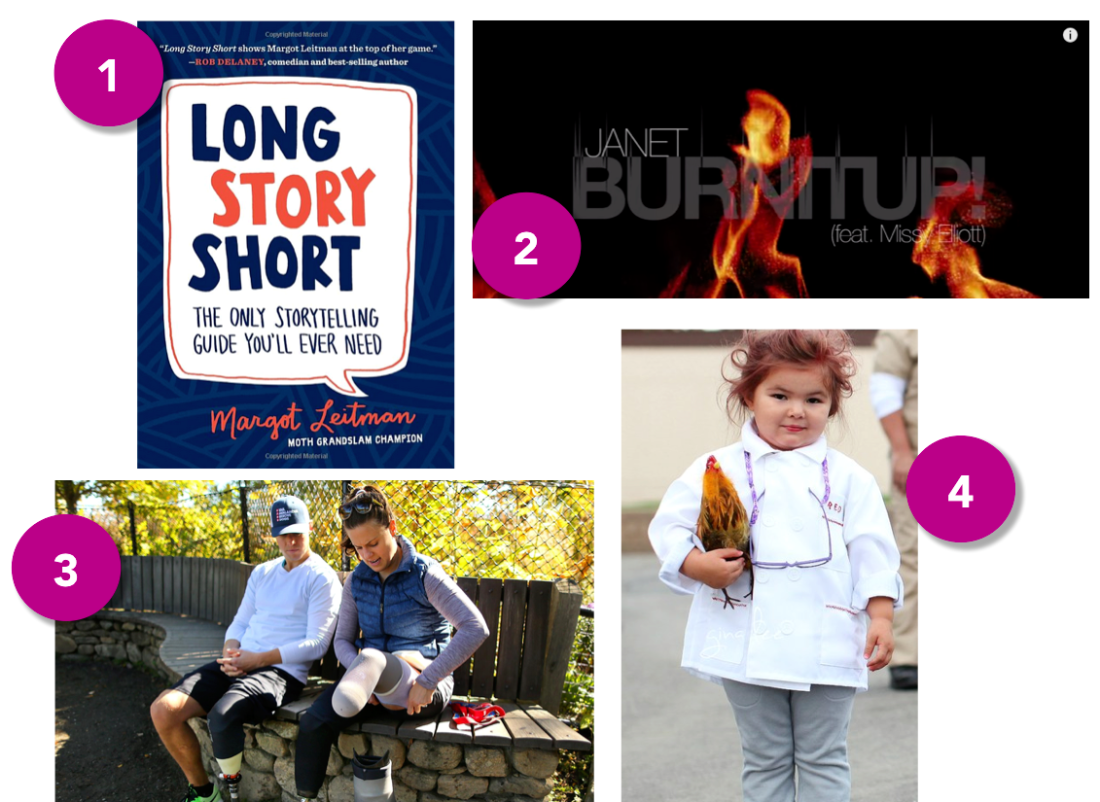 Another Wednesday, another Hump Day Help click sesh (or four) to get you through 'til tomorrow. Enjoy!
Everyone from lawyers and teachers to writers and performers can use a good lesson in storytelling to up their communication game. My friend Margot Leitman's brand new book is the brand new bible.
DAMMIT JANET! I think I still love you… And to show that love I will listen to this perfect new jam featuring Missy Elliott all day every day.
My friends Patrick and Jess – Boston bombing survivors who each lost a leg in the attacks, she two – continue to be a source of inspiration, strength and awe. This update on their progress will give you a big something to smile about today.
SHE'S RED FROM ORANGE IS THE NEW BLACK…AND A BAYWATCH BABE AND THE SEES CANDY GIRL AND INSPECTOR GADGET AND MISS FRIZZLE AND A HUNDRED OTHER THINGS all on her photog mom's instagram account.  I love her.