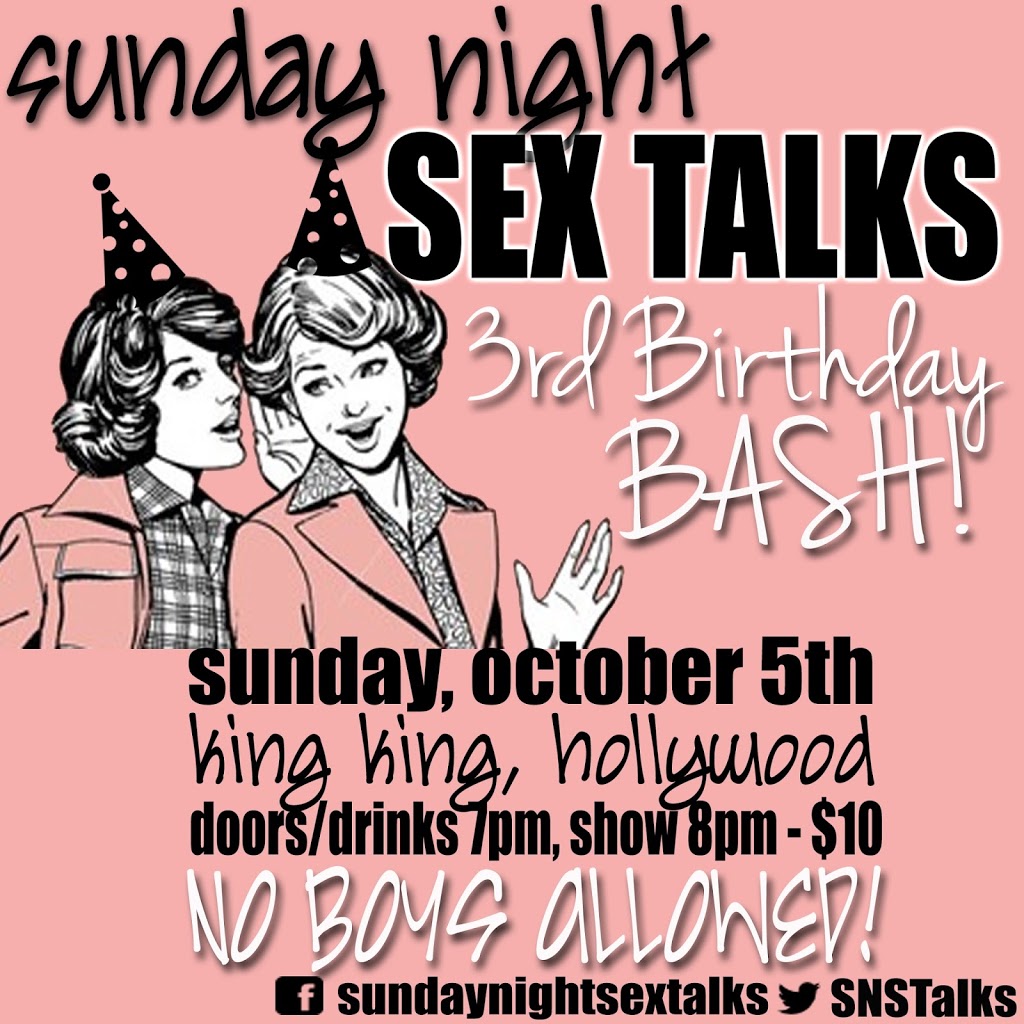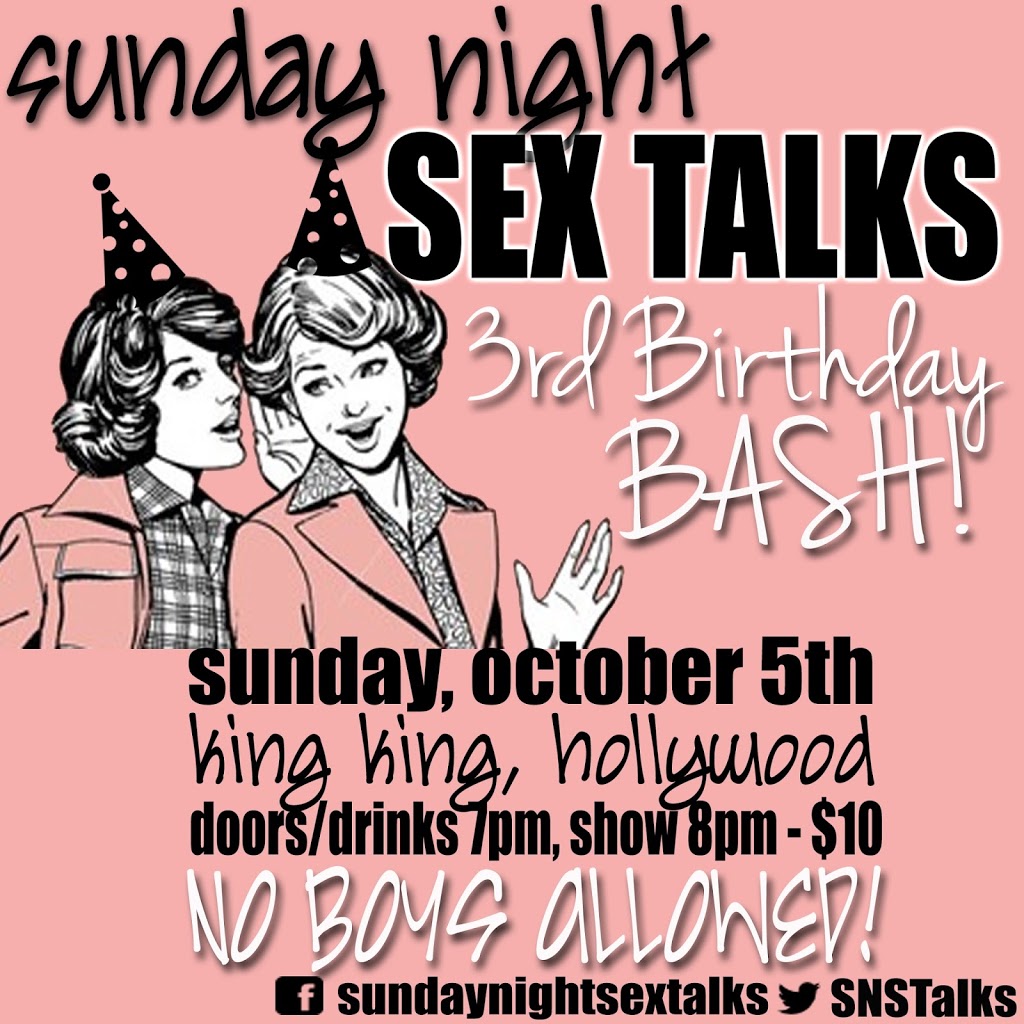 Yes, I'm using today's #HumpDayHappy for self-promotion, but the fact that Sunday Night Sex Talks – my NO BOYS ALLOWED storytelling show – is celebrating three years of monthly shows in Los Angeles is a very happy fact.
We're planning a big bash for the birthday festivities at KING KING, Hollywood on Sunday, October 5th (just a quick break from our home at Bar Lubitsch so we can party with a bigger group). Talent includes the incredible JC Coccoli, Cole Kazdin, Jenna Brister, Anna Konkle and more surprise guests spilling their guts on the subject, Hindsight: 20/20? We'll also be giving out awards for "bests" throughout the years (i.e. best description of a dick!).
But this is a #HumpDayHappy so the real point is to say THANK YOU to all the incredible people who have helped us reach this milestone. I'll never forget hosting the show to a crowd of FOUR PEOPLE three years ago. Now we're packing the house, performing in New York, making plans to travel to San Fran, Chicago and Austin, and attracting amazing talent to come join the fun. I couldn't be more grateful.
SO, SEE YOU LADIES ON OCTOBER 5th!