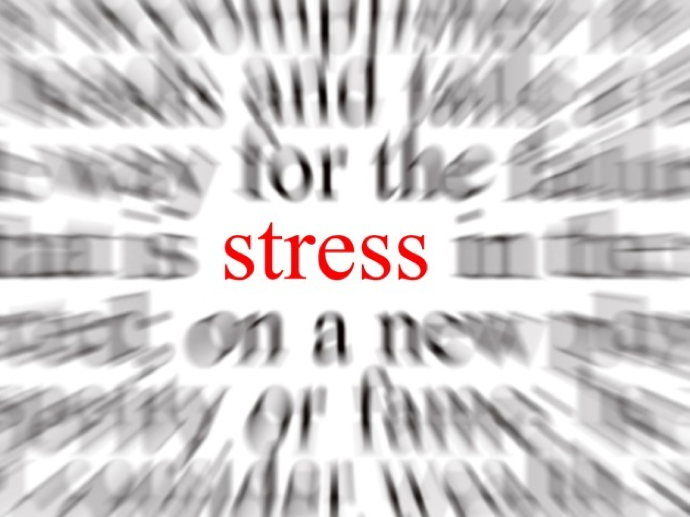 I'll get to why as soon as I have permission to talk about it, but for now I'll say that I recently started working on a very big project on top of a few existing big projects, and I as a result am STRESSED. Like forgetting to breathe stressed. Like go to the fridge every five minutes to eat one slice of the cheese stressed. Like yesterday I got a wax and the aesthetician was like, "could you please try to stop your leg from shaking Miss Rosen?"
This morning I did an exercise to try and work through some of that stress. Ironically the exercise involved finding the physical place where the angst sits and sitting in that angst until it's as uncomfortable as possible. It was the equivalent of watching The Breakup after a break up because you need a good cry, I guess.
But the results were so, so helpful. I experience stress in lots of ways, but right now it seems to be sitting in this high part of my stomach. I only figured that out after I sat in the yucky, annoying, uncomfortable feeling for five minutes without cheese-slice-eating it away. What helps? Apparently lots of deep breaths, sitting in a way that isn't so tightly wound and walking (that took some trial and error too). That's not rocket science, but if you asked me where I was stressed yesterday morning I would have said EVERYWHERE. And if you asked me if I had an ideas about how to release that stress I would have said NONE. GO AWAY!
Now that I know my stress is in my stomach, I have a few ways to try and break it up.
What my stress is really about in the bigger sense, how I'm going to make it go away versus find ways to lessen it and what to do about this cheese-obsession are for another day. For today, my tummy hurts when I'm overwhelmed and deep breaths plus a walk around the block help. As far as I'm concerned, that's a win.