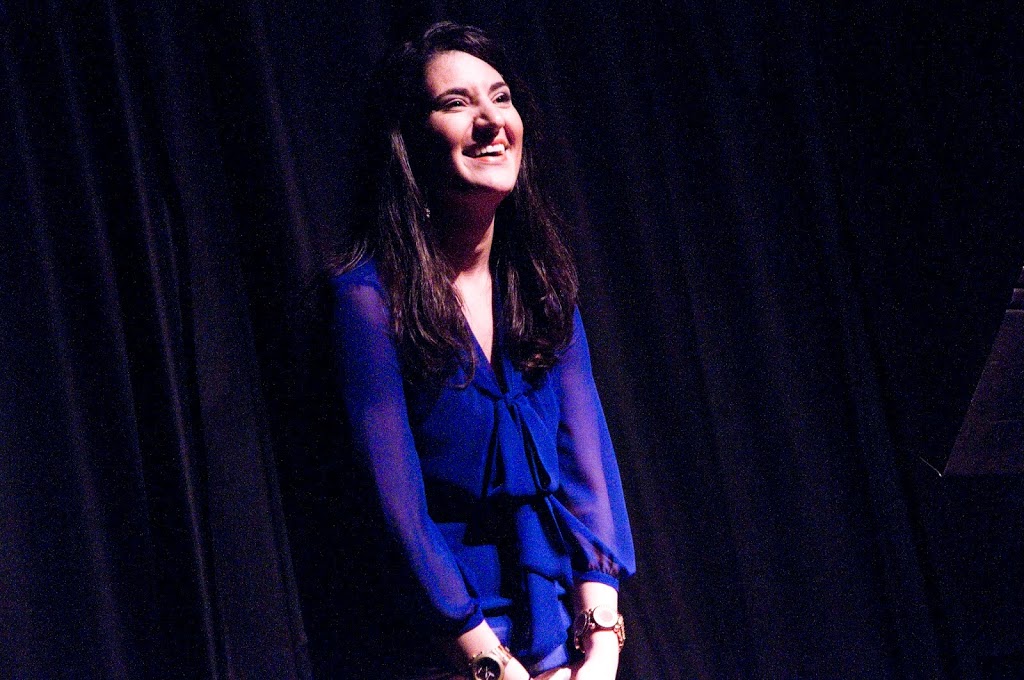 On Sunday we had a wildly successful Sunday Night Sex Talks (no-boys-allowed edition) at Bar Lubitsch in West Hollywood. Tonight we'll have what I'm sure is going to be a killer Co-Ed Sunday Night Sex Talks (boys-finally-allowed edition) at UCB Sunset (yes, more shameless promotion, so I'll go all the way and say tonight's show is sold out but you're likely to get in off the wait list if you come early. Please do!).
All this telling and hearing of stories got me thinking about what this writing form has done for the rest of my writing forms over the years. I only became a storyteller after I started my storytelling show. In fact, I didn't originally intend to perform my own stories there, but when I started telling people about the concept behind Sunday Night Sex Talks 9 out of 10 said, "performing will be great for your writing." They were right. Here are 5 reasons why:
Every piece of writing you create should have a beginning, a middle and an end. It can be a loose beginning, feature a few peaks and valleys in the middle and wrap up without a perfect little bow, but it should progress like all great writing progresses – beginning, middle, end. You need that structure most when you're trying to keep the attention of a live audience. Storytelling helped me focus on those beats in every other facet of my work.
You don't know where the moments (that includes jokes or emotional beats) in your own writing really fall until you tell them live. Many times I've thought the joke was in one part of the sentence only to hear laughs at a totally different section. Now I have a better sense of what style choices inside my writing will garner a response, and if the crowd is laughing then the big executive in the corner office is laughing too.
I struggle with brevity but now that I have to write a ten minute story every single month, I struggle slightly less with brevity. Now I know that if I can't get my point across in a clear-cut sentence or brief paragraph, I don't have a point.
I always write out and rehearse my stories before I perform, but there are inevitably off-the-cuff moments that come to me as I'm telling the tale. In these moments I get an even better sense of my voice. I'm not over-thinking, I'm not word-smithing; it's me at my most natural. When people laugh or really, deeply listen in those moment I get an even better sense of what works in my content.
Confidence. There is nothing more reassuring than having people tell you that they enjoyed something you wrote, and it's even better when they tell you with their laughter. I spent 75% of my time sitting alone in a room hoping to god people are going to like what I'm writing. Feedback is terrifying, but the littlest bit of positive reinforcement goes a very long way.
If you or someone you know would like to bring storytelling into their life check out some of the great classes offered by my friends at Writing Pad (especially by my friend Cole Kazdin) or fantastic options at the UCB Theater (specifically by my friend Margot Leitman). And then when you're ready, e-mail me at 20Nothings@gmail.com to tell a tale at one of my shows!