Another Sunday, another two hours of cooking to save me from ten hours of cooking and/or five meals out during the week. These latest meals for the week include the first ever attempt at a homemade granola bar (minus granola) and a bonus dessert recipe that was too long to fit into the title of the post. Enjoy! Share! And please start sending recipes!
Gingered Carrot and Medjool Date Salad via Yummly & Bard Valley Natural Delights 
We had extra dates in the house because I baked on Saturday for a brunch we hosted (I know. It's getting out of control). Instead of letting them go to waste I googled "healthy date recipe" and got the below gem. Yummly, BTW is an incredible resource. You do have to sign up to get access to the recipes, but I find them worth the time it took to fill out the e-mail form.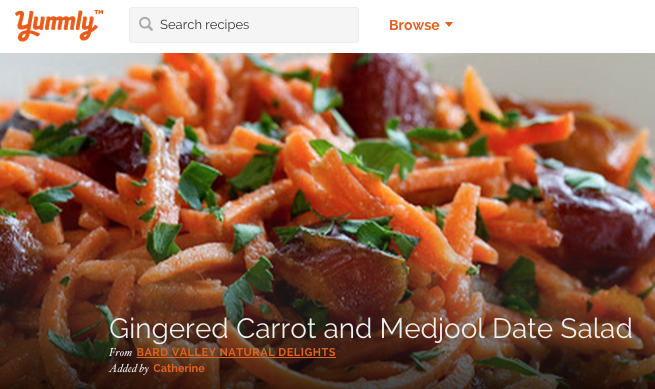 Sesame Peanut Bars from the latest issue of Bon Appetite
These are delicious and couldn't be easier to make. Just don't put them in the fridge like we did. They get too hard.
Lentil-A-Roni ala Isa Chandra Moskovitz 
It's our Isa Does It recipe pull of the week. This one's a go-to for us because it really tastes like a rich and hearty Italian restaurant dish. We add mushrooms for a little extra somethin'. And no, I don't know why it's called Lentil-A-Roni. Mine on the left. WAY better photo from Jessica Murnane's lovely blog on the right (where I also pulled the recipe, though I recommend you buy Isa's book for all its goodness).
BONUS Vanilla-Almond Chia Seed Breakfast Pudding via DailyBurn/Life
Weird consistency, delicious taste, great use of the Chia Seeds I bought 9 months ago when I read that Chia Seeds were everything there is to life.  Can you tell which photo wasn't taken on an iPhone in my kitchen at 7am?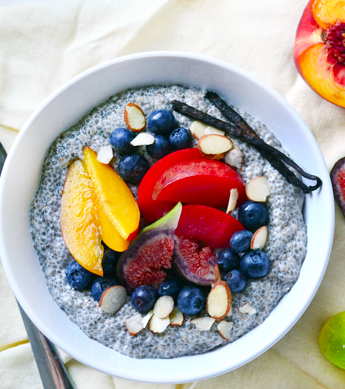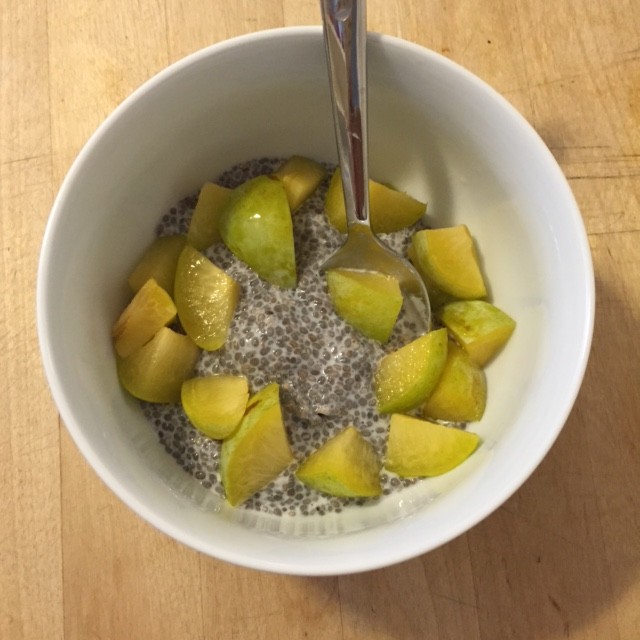 Happy Monday all. Labor Day Weekend is right around the corner. We can probably do this!
For more Meals For The Week Recipes check out: 
Meals for the Week 8/23 Edition: One Pot Shrimp, Summer Barley Salad, Easy Avocado Dressing
Meals For The Week 8/16 Edition: Kale & Squash Salad, Roasted Tofu Stir-Fry, Vegas Ceasar Dressing
Meals for the Week 7/12 Edition: Chipotle Barley Salad, Asian Slaw and Crunch Hummus Wrap
Meals for the Week 6/22 Edition: Vegan Zucchini Soup, Brown Rice Mexican Bowls & Healthy Crunch Salad
Meals for the Week 6/28 Edition: Coconut Chana Saag, Quinoa Tabbouleh and Olive Tapenade