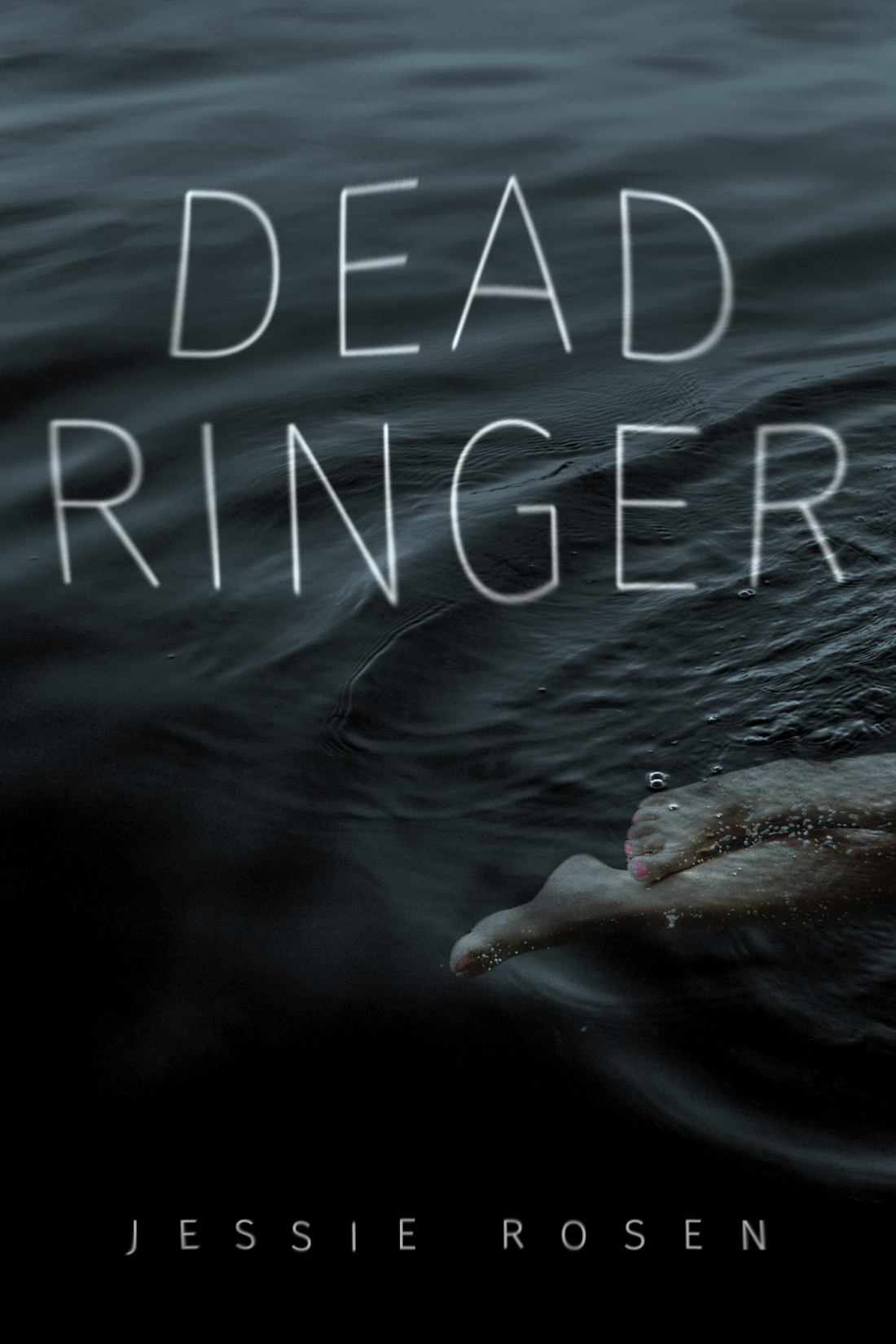 Today is a really exciting day.
As I've hinted at for the past year and a half, I wrote a YA novel and to make matters even more exciting, the fine people at Full Fathom Five published it! Look! Here it is on their website! They included a picture of me (by the great Jenny Anderson) so you can be sure this is all true information. Today marks the pre-sale date with full release coming on November 11th!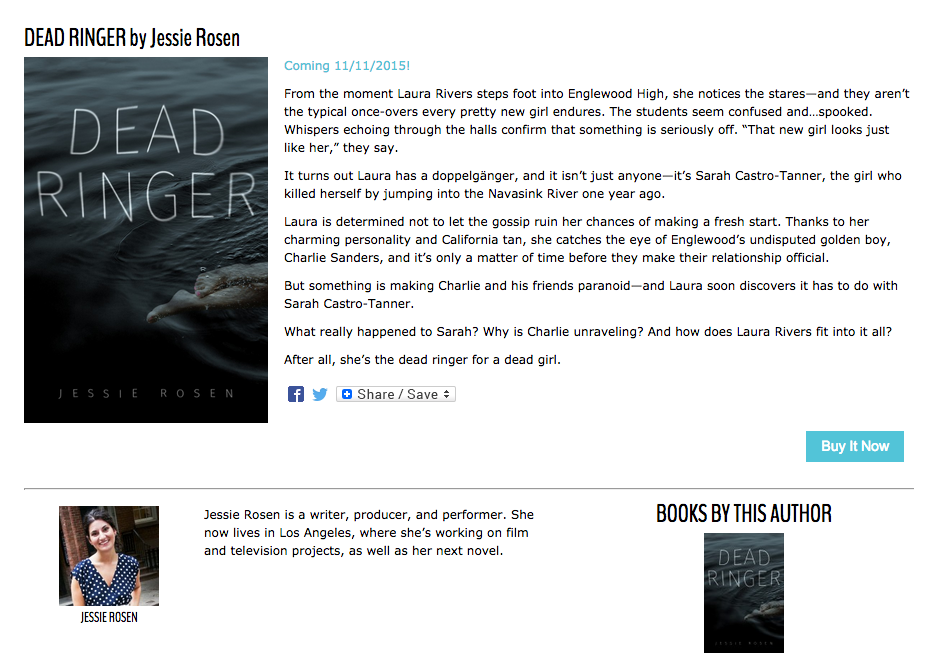 DEAD RINGER brings you the twisty, multi-narrator structure of GONE GIRL with a sexy, mysterious plot ala PRETTY LITTLE LIARS. It is a really fun departure from the light, comedic style I've written in for years. I've always loved a dark and mysterious tale, and this gave me the chance to play in that realm while still writing in a young, realistic voice. Here's a little preview:
From the moment Laura Rivers steps foot into Englewood High, she notices the stares—and they aren't the typical once-overs every pretty new girl endures. The students seem confused and…spooked. Whispers echoing through the halls confirm that something is seriously off. "That new girl looks just like her," they say.

It turns out Laura has a doppelgänger, and it isn't just anyone—it's Sarah Castro-Tanner, the girl who killed herself by jumping into the Navasink River one year ago.

Laura is determined not to let the gossip ruin her chances of making a fresh start. Thanks to her charming personality and California tan, she catches the eye of Englewood's undisputed golden boy, Charlie Sanders, and it's only a matter of time before they make their relationship official.

But something is making Charlie and his friends paranoid—and Laura soon discovers it has to do with Sarah Castro-Tanner.

What really happened to Sarah? Why is Charlie unraveling? And how does Laura Rivers fit into it all?

After all, she's the dead ringer for a dead girl.
Chills? Hope so.
This has been most challenging, most rewarding, most giant-glass-of-red-wine inducing experience of my life. Much more to come on promotion, reviewing-writing, giveaways and more as we push toward the big November 11th release date.
For now I just want to say THANK YOU to every person who has touched the virtual pages of this project from day one and PPHHEEWWW to myself (and R/Louie who rode the roller coaster in the same one bedroom apartment as this project).
I never thought I would write a novel, but now I think I'll never stop.
If you'd like to pre-order a copy today – just click the "Buy It Now" button via this page and pick your favorite book reading platform. Book arrives on November 11th! Here's a shot of the Amazon page, but you iPad, Nook, GooglePlay, Kobo and whatever else is out there folk will find the platform of your choice too.