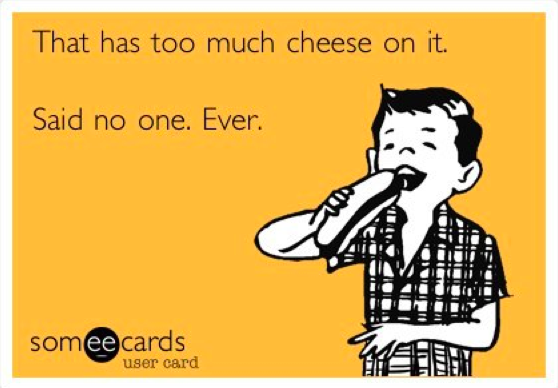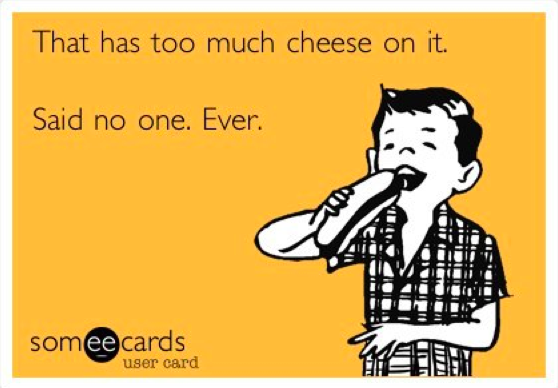 Just a little update on how my month of restraint is going…because maybe if I publish the cold, hard facts on the Internet, I'll finally stop eating cheese.
Dry January: check!
I have encountered seven occasions in which I was the only one not drinking since writing my resolution post. In fairness to my friends who are not, in fact, alcoholics, the Golden Globes were this weekend, a friend was in from out of town and I had three "drinks" sessions throughout the week. Every single time I said, "Ugh I'm not drinking because I'm doing Dry January." Four out of the seven times someone at the table said, "Yeah, I was doing that too…" Do I miss a delicious glass of wine? Yes. Have I needed that glass of wine? Not at all. Am I super sick of green tea? Hell yes.
Shopping Ban: check!
I technically replaced clothes shopping with shopping for a new couch, but that is well within my rules for the month. I am also proud to say that I got rid of several never-wear-it things and re-organized my closet to remind myself, yet again, that I have way more clothes than I will ever need.
Dairy Freeze (you're welcome): fail…
I can't even count the amount of times I've had cheese, guys. It's like I erased the plan to not have it from my mind the minute I made it. During the Golden Globes watch I went to I was the only person eating the cheese plate. Think that might have reminded me? No. I'm going to say that I will work very hard on this moving forward (as I literally rub my hurty belly), but I truly fear it is an impossibility. Stay-tuned.
What's your resolution-keeping status? Anyone else successfully suffering through the Dry Jan move? If so, what's your not-wine of choice?