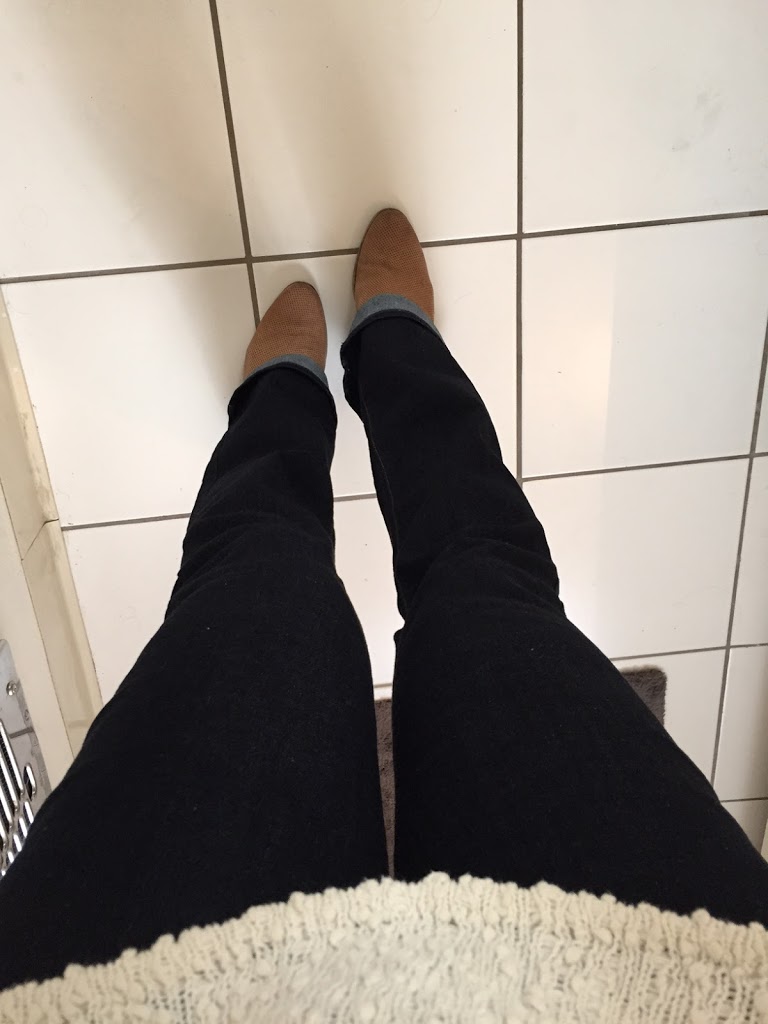 Here's my #TBT truth: 75% of the jeans I own are from Old Navy or the sale rack at The Gap and cost me under $40.
I realized that the other day as I visited both Nordstrom Rack and Old Navy in search of a new pair of flare-legged, dark-washed jeans. My old pair got stained recently, and here in L.A. "meeting jeans" are as critical a wardrobe staple as underwear.
I started at Nordstrom Rack where I found two pair of AGs, a Joe's and a Lucky Brand. They were all fantastic and fit well, but even at The Rack they were between $65 and $100 each. To be clear, those are good prices for designer jeans. In the late summer of 2001, after working six jobs since May, I treated myself to a pair of Diesel's (which were very cool then). They cost me $225, then. With inflation that's like $1,000.
I think often of those jean because they're sitting in the bottom most spot on my jeans shelf (relax, it's only five deep and they're all very different). They fit incredibly well. They felt incredibly good on my body. I wore them to death for almost five years. But are they $200 better than the Old Navy boyfriend cut light-washed pair positioned directly on top of them? No.
I thought about that as I left Nordstrom Rack and walked over to Old Navy where there was a giant sign boasting 40% off all pants. That's almost half off of nothing, so we're clear.
Fifteen minutes later I walked out with a brand new pair of the exact bottoms I was looking for (these, to be precise). They fit my butt. They make my legs look long. I like the wash color. And from five or five hundred feet, you can't tell that they're from Old Navy and not Bloomingdales.
That's why I'm writing a post about them – to be 100% sure that you know the jeans you see me wearing every time you see me are from the Old Navy, or The Gap, or – brace yourself – The Forever21. Because I am a supporter of super cheap denim (slash super cheap everything, but I have a selfie in the denim so we'll stick with that for now), and with some training and a few trips to the dressing room, I believe you can be too.