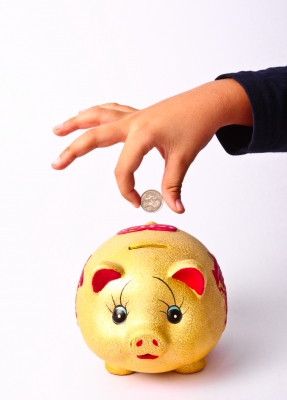 I have uncovered the easiest vacation money saving tip around, and I'm already using it to get myself to Thailand ASAP (with R, if he continues to play along). Dramatic, I know, but I stand by my statement.
Of course by "uncovered" I mean that one Ashley Feinstein of the blog The Fiscal Femme and website Knowing Your Worth told me how to do it.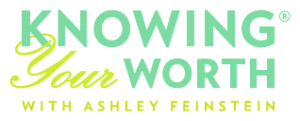 I knew Ashley and I would be friends after she used the term "fabulously frugal," unironically. My typical terminology for that state of mind is "cheap" but this money wiz helped me figure out a way to save while keeping the experiences that make our life worth living (food, movies, pedic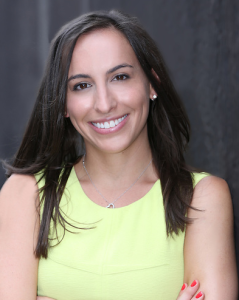 ures, repeat). I tend to be all about restraint when it comes to saving ("we're not going to dinner for a month so we can save for this trip!"). Ashley helped me refocus that because her theory is that you should never stop doing what you love, you should simply modify how much you spend. Which is how we got to the plan. In a phrase: embrace frugality. In fact, we're trying to make it romantic. Here is how R and I took that simple concept and turned it into a game (that involves a little math that R checked for me because I don't do math).
Step one: figure out how much you spend on dinner and entertainment in a given week
This may be a brutal process (as it was for us…) but it's the most important part of the plan. R and I have decided to keep our exact finances private because that makes us more comfortable, but let's say for the purpose of explanation that we each spend $200 per week for a total of $400. You're including everything from movie tickets and dinners to drinks, coffees, concerts and even sessions at the Korean spa (aka my favorite thing in the world, now that I'm over the naked part.) if they're done out of pure entertainment and not because you actually need another scrub.
Step two: figure out how much you want/need to spend on travel
We have a specific goal in mind: a trip to  Thailand. We estimate that we'll need a specific amount of money for the kind of trip we want to take. Again, we're going to keep that # to ourselves, but let's pretend it's 2K each (which it isn't, but check out my friend Robert's TWO WEEK THAILAND ITINERARY for more of the real deal).

Step three: figure out about when you'd like to take the trip
This can be a loose estimate but it will help you figure out how aggressive your savings strategy needs to be. We're not 100% sure, but let's pretend we want to go over New Year's which is in 5.5 months or 22 weeks.
Step four: Divide the total cost of the trip by the amount of weeks
Now we need to divide 4K (total trip cost) by 22 (amount of weeks we have to save). That brings us to $180, so we need to save $180 per week to reach our goal for the trip, or $90 per week, each. If we subtract that $90 from the $200 we're currently spending we still have $110 worth of weekly budget for all the goodies we enjoy. This is where the Fabulously Frugal end comes into play.
Step five: Figure out fun, exciting, interesting and diverse ways to spend less
We're going to make one date night per month an adventure to get $2.50 tacos. Los Angeles M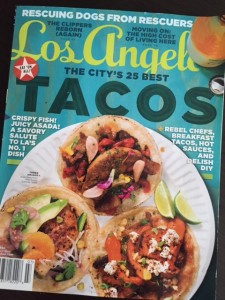 agazine devoted a whole issue to tacos just to help us out! We also took stock of all the gift certificates we've been stock piling because we always forget that we have them. Turns out we can see an AMC movie for free for the rest of our lives (thank you Christmas stocking stuffers). Other ideas: free music in parks (LACMA has a great concert series, LA), strolls on the beach then sneak-drinking cheap wine from Trader Joe's, hikes + Starbucks egg sandwiches instead of hikes + $40 brunches, Netflix binges of music documentaries instead of actual concerts, flea market shopping with a $20 limit instead of flea market shopping with zero limit… The list goes on, but we're going to switch off who is responsible for the fabulously frugal date night and take it from there. I have a feeling we're going to miss a few of our favorite splurges but gain way more by way of new experiences. Bottom line – it's only a few months, and then the real win will be the trip!
Try it out and let me know how it goes. I'll be checking back in a month or so with an update on our process. And if you love this idea and want more, get in touch with Ashley Feinestein, finance wiz. She'll fix everything.
For more on my (previous) most successful money saving strategy check out:
What I Learned From My Three Month Shopping Ban
My So-Called Advice: on saving money
(image courtesy of kongsky at FreeDigitalPhotos.net)